Steering the Helm of Maritime Cybersecurity Excellence through Uncharted Waters with Expertise, Leadership, and Vision
President of the advisory board
Prof. Panait has three decades of teaching experience at the Mircea cel Batran Naval Academy and later at the Maritime University of Constanta, and he is currently the president of the University Senate and former Rector of the university. He is an expert in energy, with numerous contributions in the field of renewable energy generation and storage facilities, a field in which he carried out a series of major projects related to holistic approach of energy resilience and complex issues of energy storage facilities. Before his university career, he worked as engineer in the field of nuclear energy at the Cernavoda nuclear power plant.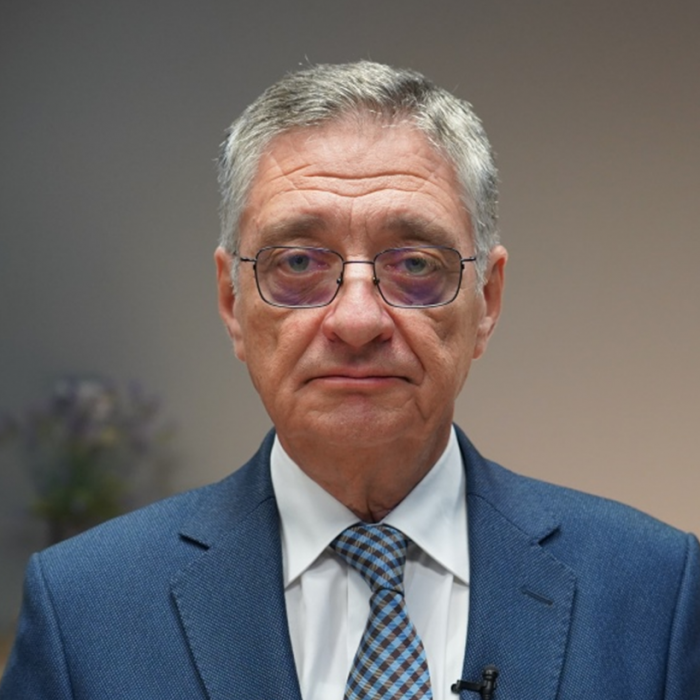 As President of the Advisory Board for the Maritime Cybersecurity Centre of Excellence, I am privileged to stand at the forefront of a unique endeavour: safeguarding our maritime cyber frontiers. This role brings with it the honour of collaborating with a team of preeminent scholars and experts whose dedication to excellence is matched only by their expertise. In the face of growing cyber threats that challenge the global maritime industry and our world at large, we are committed to advancing the boundaries of security, education, and strategic partnerships. Together, we navigate the complexities of the digital seas to ensure the uninterrupted flow of information that powers our world.
Members of the Advisory Board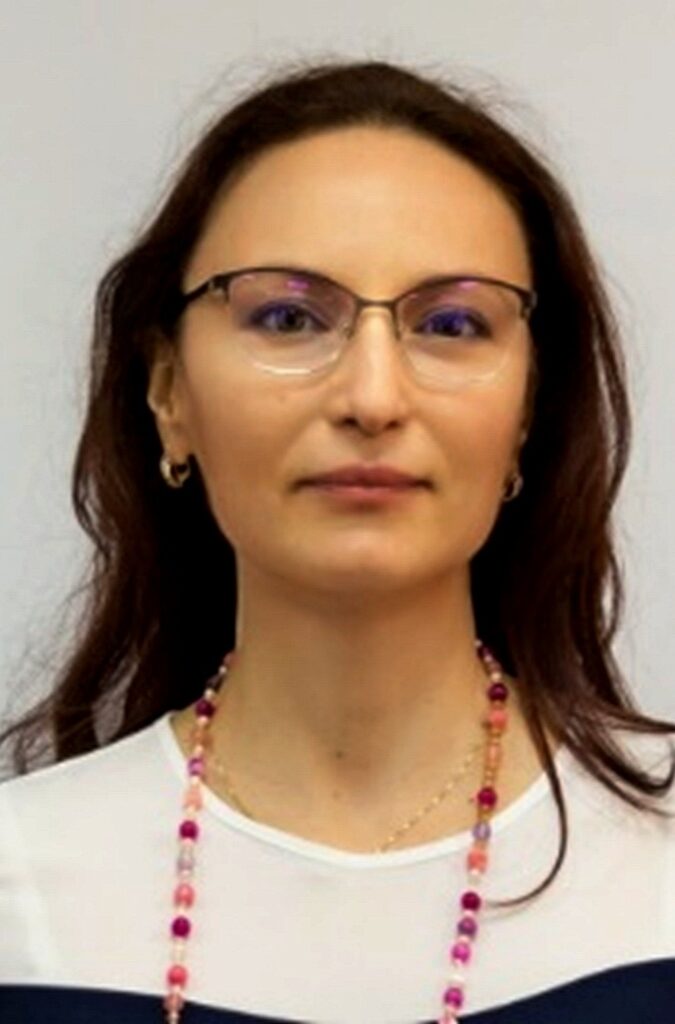 Dr. Maria Constantinescu has two decades of teaching experience in defense planning, capabilities-based planning and defense resources management and is currently Associate professor at the Regional Department of Defense Resources Management Studies – DRESMARA, 
under the National Defense University Carol I. Her teaching experience also included her activity as an occasional visiting professor at the Partnership for Peace Training Center in Ankara. Her research focus is on comprehensive defence, resilience, and the use of economic and finance tools in hybrid warfare. Her recent publications include the book Cryptocurrencies – a technology and economic approach and their impact on national security (Editura Pro-Universitaria, 2020) and International finance in a globalized world – security and defense implications (ACTEA, 2023). She is an expert in defence planning, with numerous contributions in the field of planning, program management and resources management. Other topics of interest include the interconnections between the business sector, the government sector and the civil society, especially the interactions between the cyber and economic areas as tools of warfare, but also as means to improve deterrence and defence at national and Alliance level.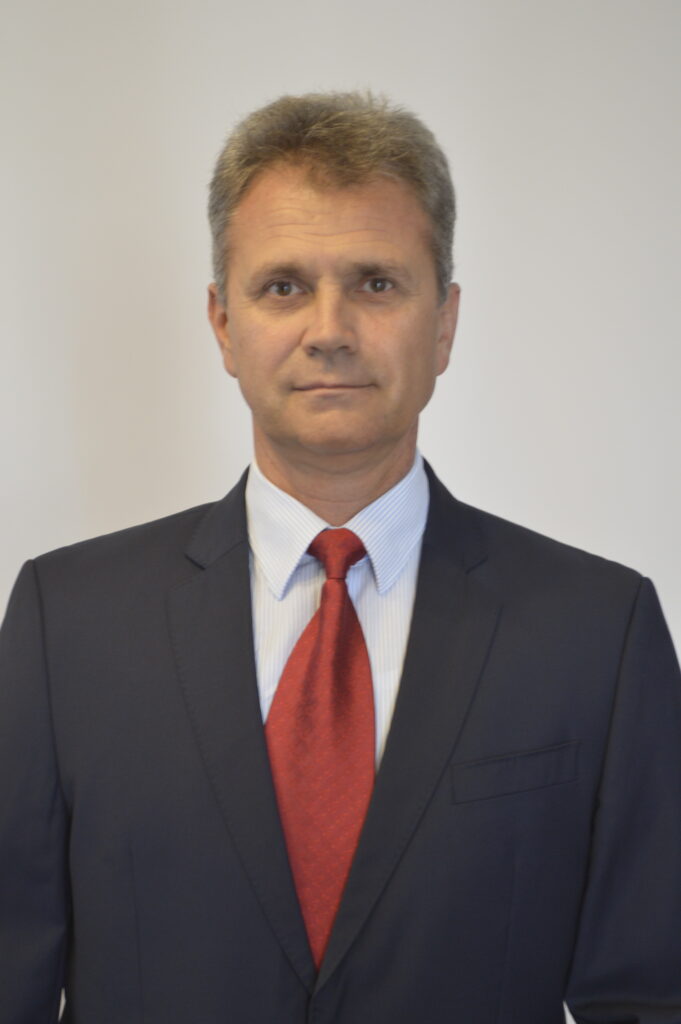 General

(ret) Stefan Danila

Stefan Danila is the first airman appointed Chief of Romanian General Staff (Chief of Defense) between 2011-2015. He was a fighter pilot, but ended his active military live as pilot on C-130. Commander of two Romanian Air Bases, has a wide experience into organization management, from tactical to strategical level.
 Without any political engagement, he was adviser to the minister of defense and to the Prime minister. He left the Romanian Armed Forces in 2017, as general (r).
Expert in air security, with a PhD in "Air security in time of the globalization" from 2009, he has knowledges and experience in risk assessment and risk management and International security organizations.
He has been involving in a series of projects in education, media and business with the only purpose to help and to support well doing activities.
He was project-coordinator of Defence and Security Monitor (https://en.monitorulapararii.ro/) from 2018 to April 2020.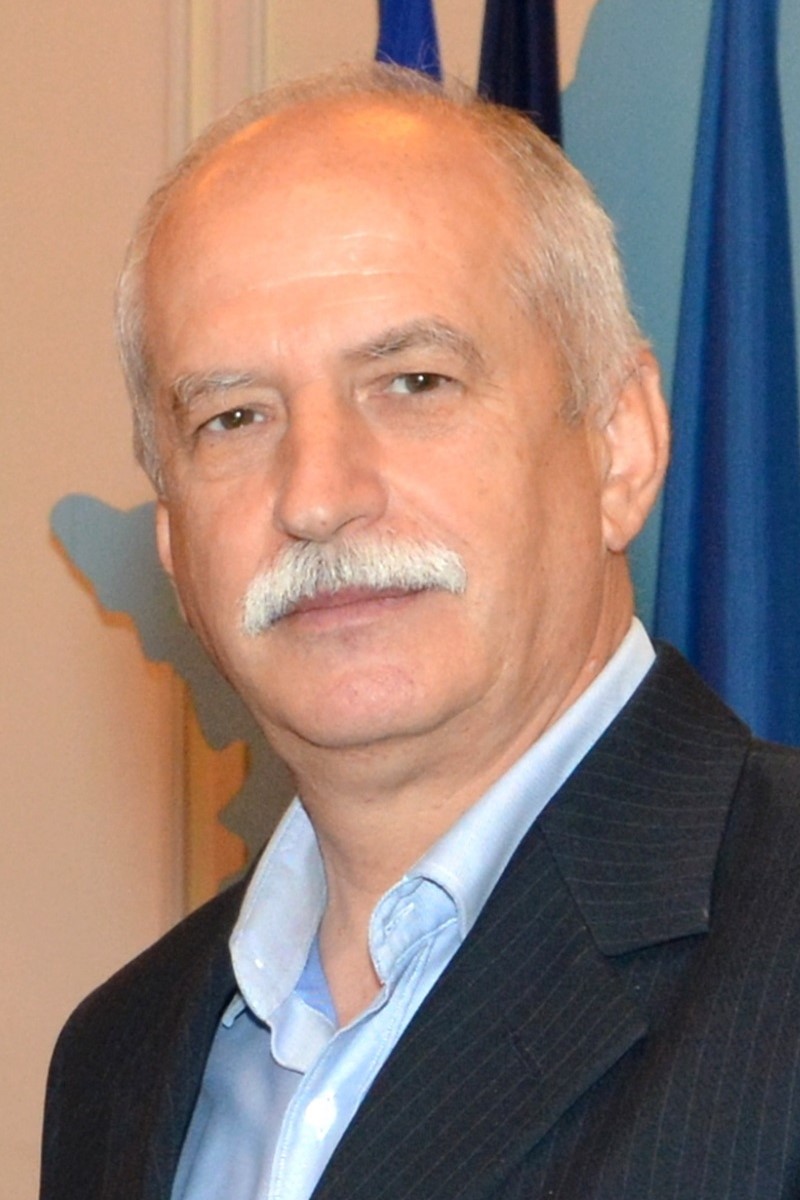 LTG (ret) Cristian Dincovici
During his four decades spent in the military, lieutenant-general (r) Dincovici went from leaving his mark in the technical department of the Romanian army to having a brilliant career in diplomacy, as a defense attaché, and in intelligence, where he retired from the leading role in one of the best institutions of its kind.
Formed as an engineer, his analytical mind excelled in every domain he encountered. A valedictorian, his early career was spent in technological innovation, before switching, along the way, towards a different career path emphasizing his soft and analytical skills. His achievements in the fields of diplomacy and intelligence were rewarded with numerous medals and orders, from the Republic of France's National Order, Legion of Honour in rank of Knight, to National Orders, such as the Military Virtue (Commander with military insignia), National Order of Faithful Service (Knight) or The Star of Romania National Order (knight) and the Award of the Office of the Secretary of the Defense Medal for Exceptional Public Service.
After retiring from service and entering the private sector, in 2016, he remained determined to make meaningful changes and build lasting products. He has since contributed to designing and launching a unique niche media product and is involved in numerous other projects.
He brings to the table a unique set of abilities, from a solid technical knowledge base, hands-on innovation experience and multicultural perspective, to excellent analytical skills and critical thinking.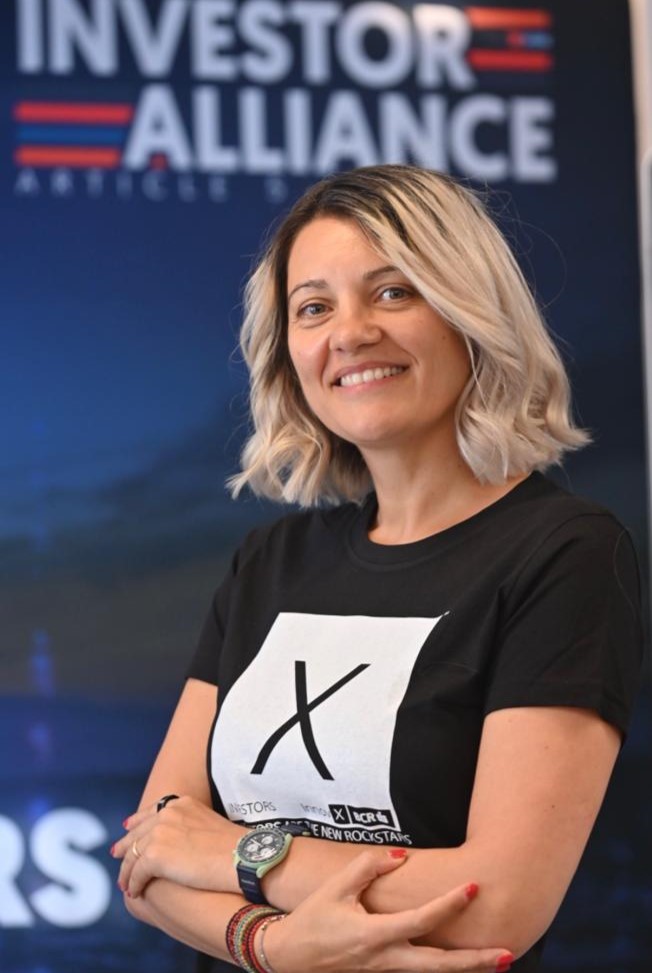 To say that a C.V. is impressive would be an understatement when it comes to this fintech-savvy Woman in Tech. Diana Dumitrescu is the CEO of InnovX, an accelerator based on innovation, hard work, cooperation, ethics, and sustainability. She has a background in international financing,
and cybernetics, and is also a doctor of philosophy in European financial instruments. InnovX's CEO psychopedagogy, and leadership skills are complemented by a sharp mind trained in corporate risk management arbitration, and alternative dispute resolution, as well as negotiation of financial transactions.
Diana Dumitrescu has over two decades of experience in the financial sector, with a focus on project management and IT. She has collaborated with different traditional financial institutions, like ING Bank, CEC Bank, EximBank, and Volksbank Romania, before she decided to shift gears and create liaisons between corporations, like BCR, and tech startups with different projects.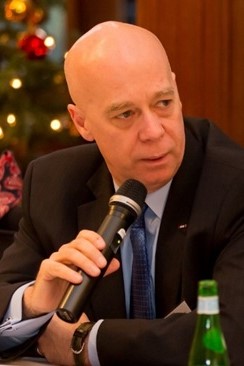 Retired from the United States Army after 25 years of both active and reserve component service. In 2016, Dr. Dupuy completed a Ph.D. in Planning, Governance and Globalization at the Virginia Polytechnic Institute and State University (Virginia Tech). His dissertation title is: "Changing Patterns of Regionalism and
Security in the Wider Black Sea Area: The Transformative Impact of Energy."
Dr. Dupuy is a faculty member on the Naval Post-graduate School's Energy Academic Group. Separately, he is Chair of the Systems Analysis and Studies (SAS) 183, "Energy Security: Building Resilience, Capabilities and Interoperability", a NATO Science and Technology Organization program to study hybrid warfare's impact on energy security and Alliance cohesion. Other topics of interest include geo-political aspects of energy security within the Trans-Atlantic Alliance, as well as the INDOPACOM area of responsibility.  He is an adjunct professor of political science at Virginia Tech and George Mason University. 
Recent Publications:
"A new Black Sea natural gas project could be a game changer for the region—and a challenge for Putin," TurkeySource, Atlantic Council in Turkey, 26 July 2023.
A new Black Sea natural gas project could be a game changer for the region—and a challenge for Putin – Atlantic Council
"To secure the Black Sea, the West must help Moldova stand up to Russian aggression," TurkeySource, Atlantic Council in Turkey, 5 May 2023.
To secure the Black Sea, the West must help Moldova stand up to Russian aggression – Atlantic Council
"How NATO can keep pace with hybrid threats in the Black Sea region and beyond?" TurkeySource, Atlantic Council in Turkey, 4 January 2023.
How NATO can keep pace with hybrid threats in the Black Sea region and beyond – Atlantic Council
Honors: Bronze Star Medal, Global War on Terrorism Expeditionary Medal, Honorable Order of Saint Barbara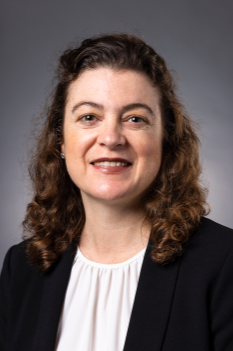 Dr. Sarah Lohmann is Full Time Teaching Faculty at the University of Washington's Information School. Her research focus is on cybersecurity and emerging technologies. She has served as a spokesperson at the U.S. Department of State, and as a Visiting Research Professor at the US Army War 
College. She is the co-lead for the cybersecurity working group for NATO Science and Technology project SAS-183. Her recent publications include two books: What Ukraine Taught NATO about Hybrid Warfare and Countering Terrorism on Tomorrow's Battlefield (US Army War College Press, 2022). Previously, she led Johns Hopkins University's cyber program at the American German Institute, where she is a Non-Resident Fellow. In her spare time, she enjoys occasionally lecturing at NATO's Center for Excellence in the Defense Against Terrorism in Ankara, Türkiye.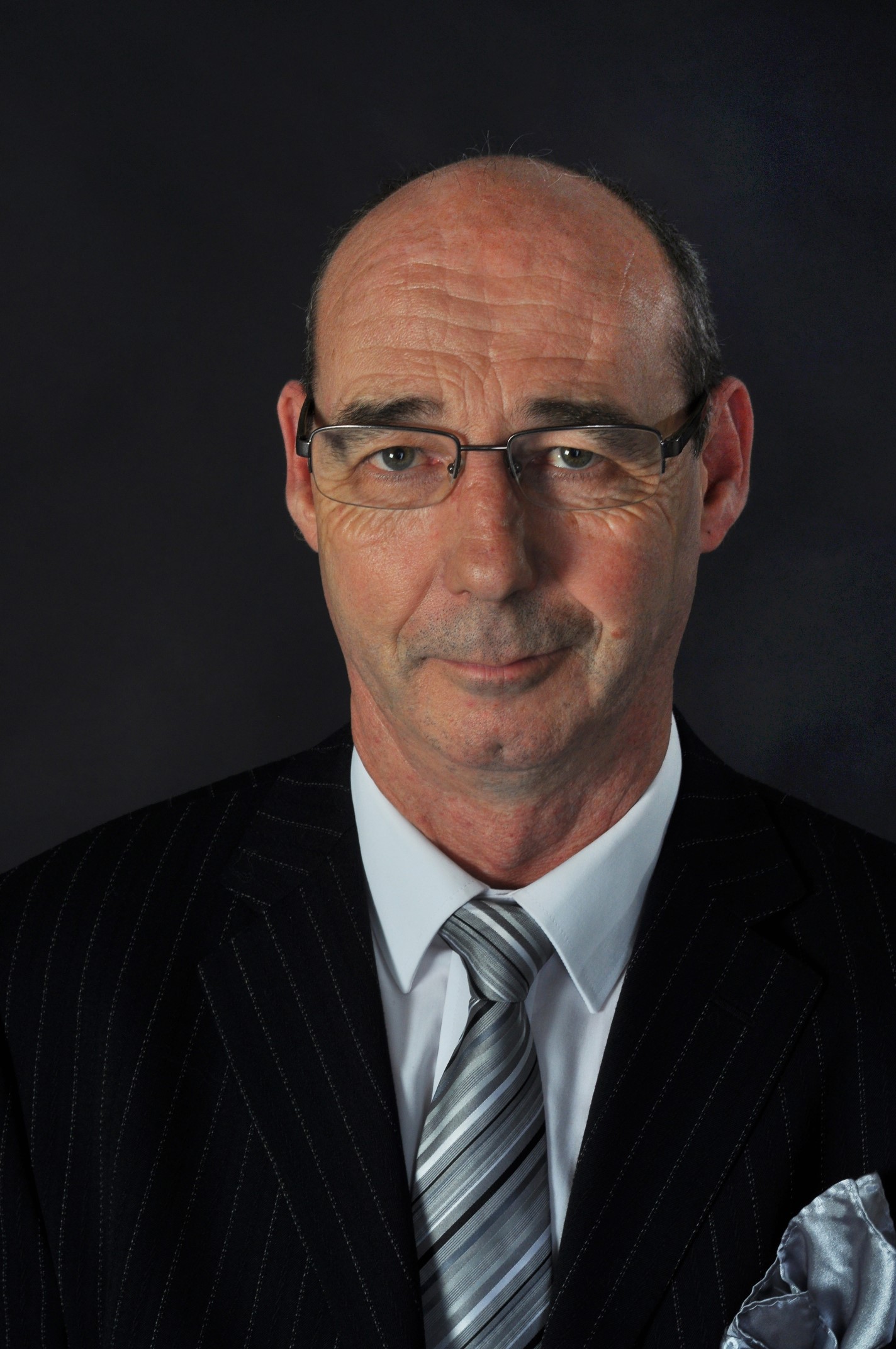 Dr John McCarthy is a chartered cyber security professional. He holds a PhD in Cyber Security and eBusiness Development and is an internationally recognized author discussing all aspects of Cyber Security in the modern world.
John has been CEO of Oxford Systems since 2003. His responsibilities include 
the development and management of a complete set of Cyber Security services created specifically for transport and critical national infrastructure, as well as the deployment of those services at some of the world's busiest airports.
Furthermore, John's impressive list of posts include seats on several prominent US committees that offer advice and policy guidance to the US government on cybersecurity matters. He is also panel member of the American Transport Research Board researching Cyber Security best practice for airports throughout North America. He is an active member of the ACI EUROPE Aviation Security Committee, the International Committee on Information Warfare and Security and a Member of the Worshipful Company of Information Technologists. John is also a Freeman of the City of London.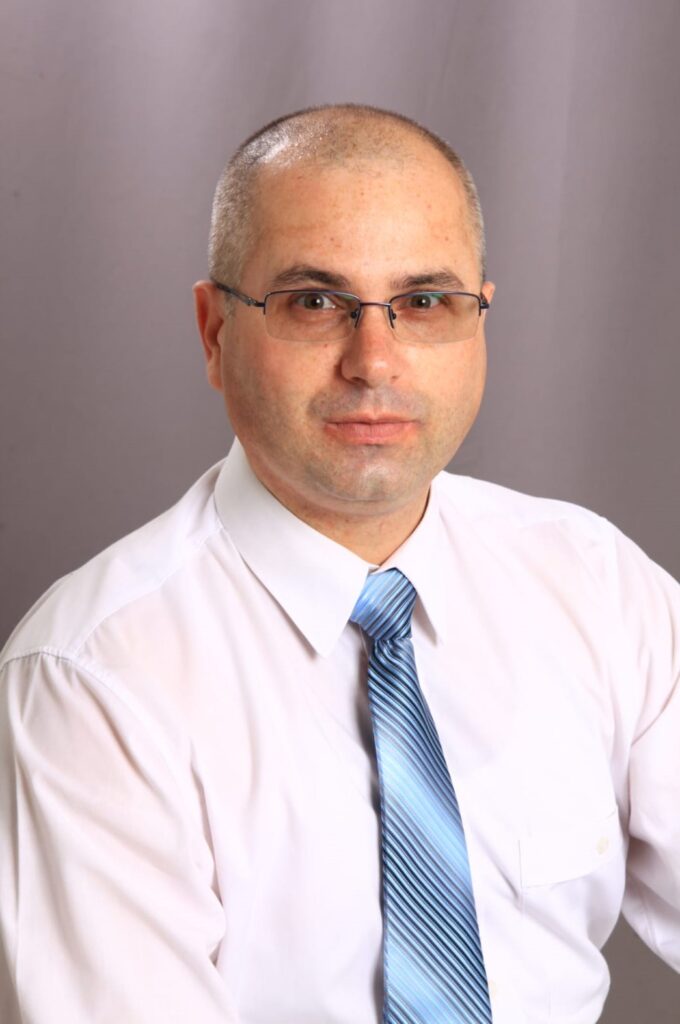 Mircea Constantin Scheau, PhD
Mircea Constantin SCHEAU is Ph.D. in Public Order and National Security focused on economics and security, particularly cybercrime and financial transactions. Mircea Constantin is author or co-author of five volumes, one of which – Cybercrime regarding financial transfers – received the "Victor Slăvescu Prize"
awarded by the Romanian Academy, over fifty scientific articles related to management, law enforcement, critical infrastructures, information technology, artificial intelligence, defense, and cybersecurity. He has served as a lecturer in numerous international conferences, is President of Cloud Security Alliance – Romania Chapter, is Honorary Associate Researcher at University of Craiova, Maritime University of Constanța, Danubius University of Galati, and is a member, inter alia, of the European Research Institute at Babeș-Bolyai University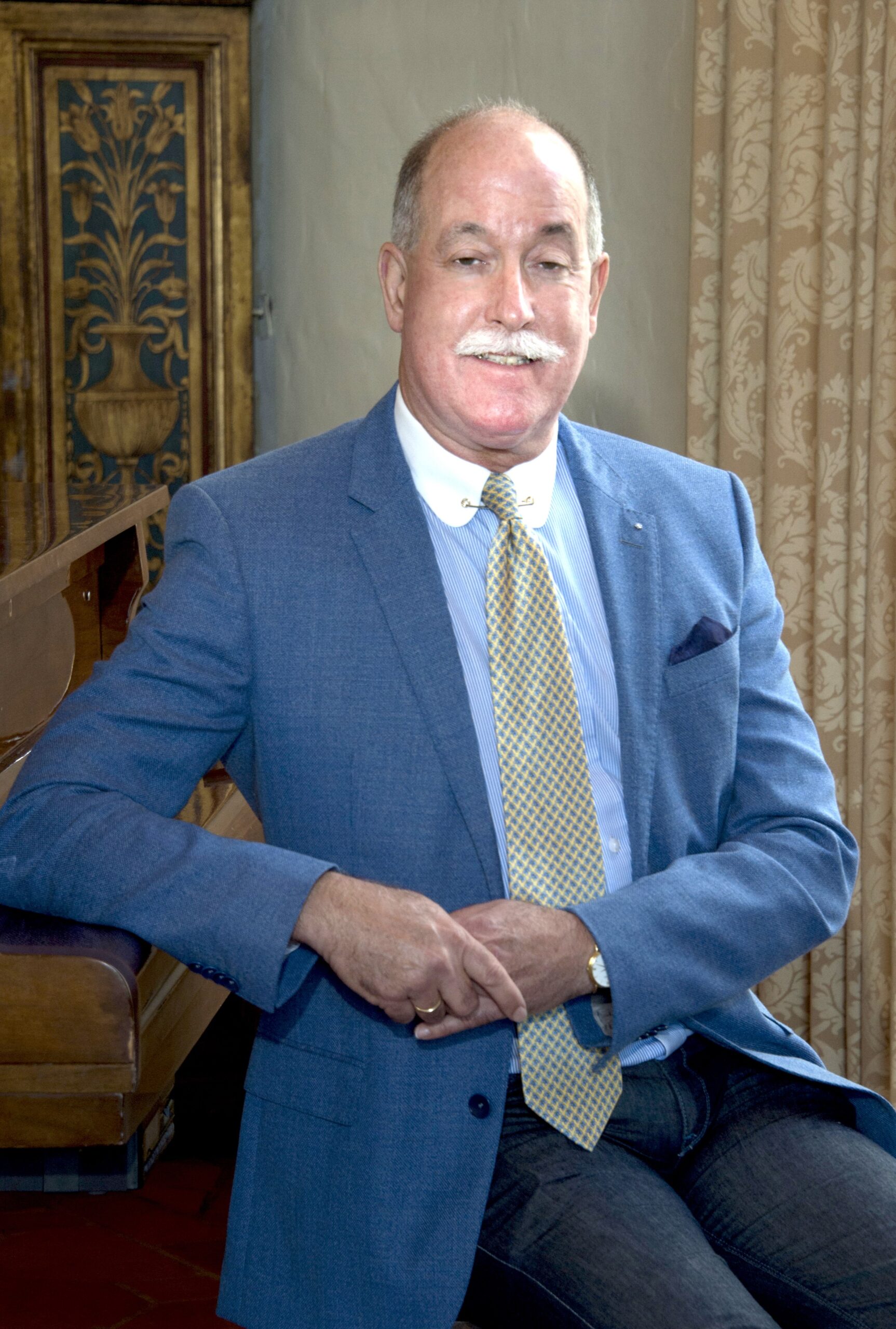 Thomas-Durell Young, Ph.D.
Dr. Thomas-Durell Young is on the personal staff of the President of Defense Security Cooperation University, Washington, D.C. where he is assisting in the creation the university's academic portfolio. Prior to this recent appointment, from 2000 to 2022 he was a Senior Lecturer 
in European civil-military relations at the Center for Civil-Military Relations / Institute for Security Governance, Naval Postgraduate School, Monterey, California. He has a background spanning 20+ years of designing, delivering, and assessing institutional capacity-building (ICB) projects in every country in central and eastern Europe. Dr Young was also academic associate for the comparative defense planning curriculum in the Department of National Security Affairs, US Naval Postgraduate School. He is the author of many publications in professional and academic publications.   Since 2018, he is editor-in-chief of the venerable defense journal, Defense & Security Analysis.
Dr. Young received his Ph.D. and Certificat des Etudes supérieurs in international economics, politics, and law from the Institut univérsitaire de Hautes Etudes internationales, Université de Genève (Geneva, Switzerland), is a 1990 graduate of the US Army War College (Carlisle Barracks, PA, and holds an MA with Great Distinction from the School of Advanced International Studies, the Johns Hopkins University (Bologna / Washington, DC). 
His foreign languages are French, Italian, and German.
Significant recent publications:
European Defence and Military Planning Considerations in Light of the Russo-Ukrainian War, co-editor (Exeter: Exeter University Press, 2024), forthcoming.
Assessing Defense Industry: Prospects and Challenges, editor (Abingdon: Taylor & Francis, 2023).
'Reinforcing NATO's Eastern Airspace: The Institutional Challenges of Transitioning from Soviet/Russian Fighters to Western Multi-Role Fighter Aircraft', RUSI Journal, 168, nos. 1-2 (2023): 30-49.
'How to Defend Romania?: Identifying Legacy and Institutional Impediments' Problems in Post-communism 70, no. 1 (2023): 94-106.
Anatomy of Post-Communist European Defense Institutions: The Mirage of Military Modernity

(London: Bloomsbury Academic, 2017).
Guiding Principles of the Advisory Board
The Advisory Board of the Maritime Cybersecurity Centre of Excellence is entrusted with a vital role in guiding and shaping the centre strategic direction and activities. Composed of esteemed cybersecurity and related fields experts, industry leaders, and esteemed scholars, the Advisory Board plays a pivotal role in ensuring that the centre remains at the forefront of maritime cybersecurity excellence.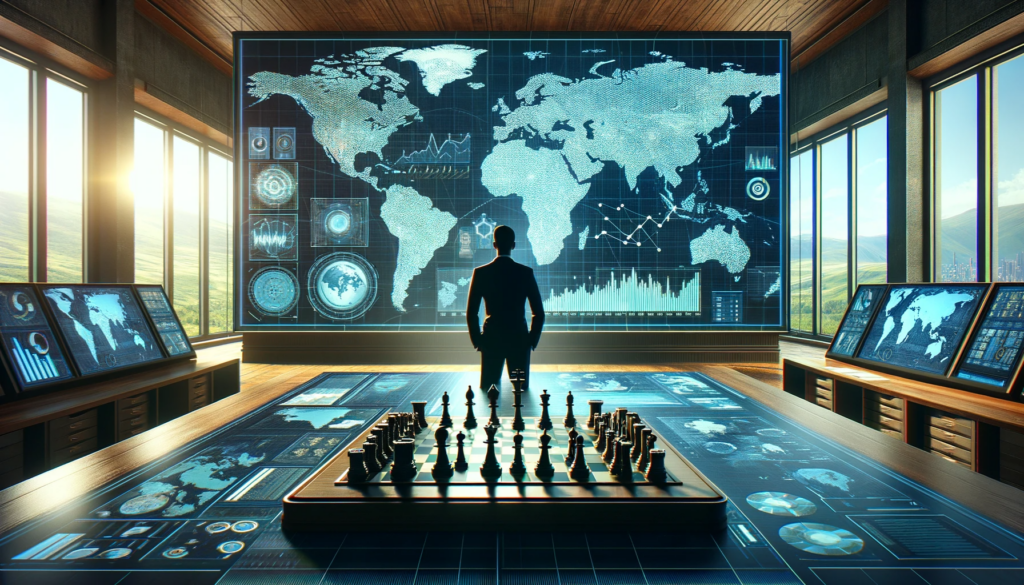 Provide strategic advice and guidance to the centre's leadership on matters related to maritime cybersecurity, research, education, and industry trends.
Assist in defining long-term goals and objectives, ensuring alignment with the centre's mission and vision.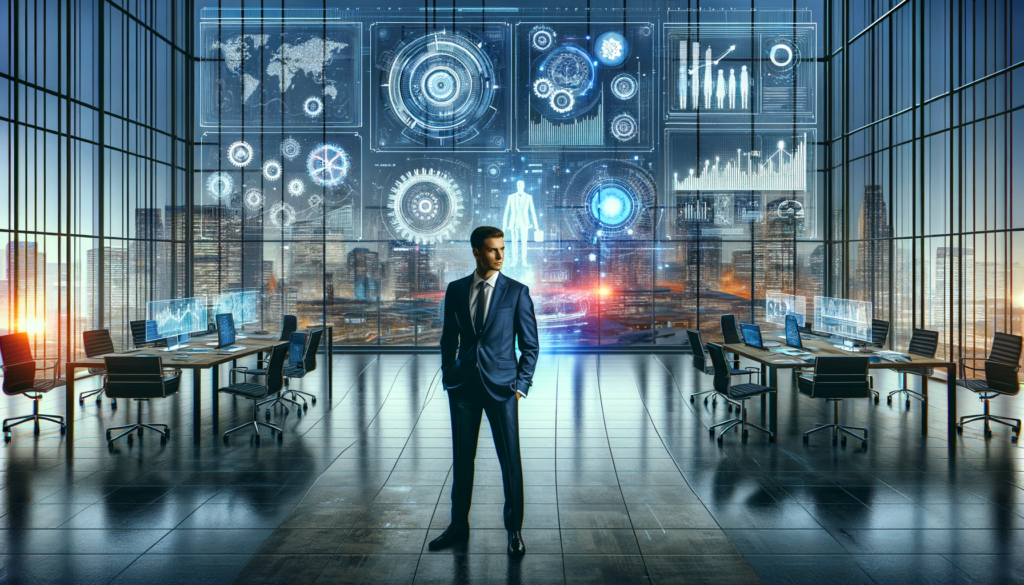 Leverage their extensive industry experience and knowledge to identify emerging cybersecurity challenges and opportunities within the maritime sector.
Offer insights into the evolving threat landscape and help shape the centre's research and service priorities accordingly.
3. Research and Education Oversight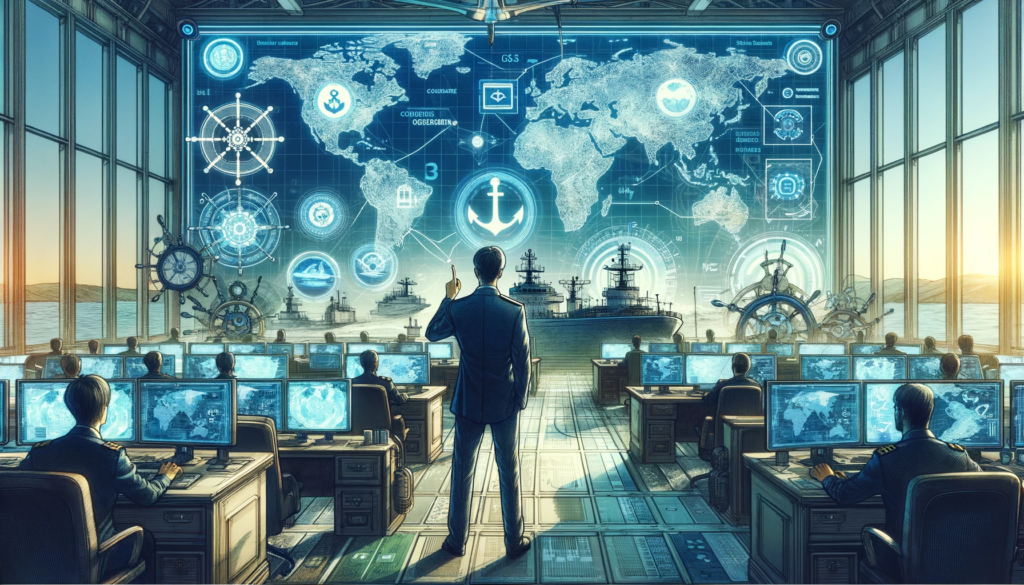 Review and provide input on research projects, ensuring their relevance and potential impact on the maritime industry.
Advise on the development of educational programs, curricula, and training initiatives to address the industry's evolving needs.
4. Collaboration and Networking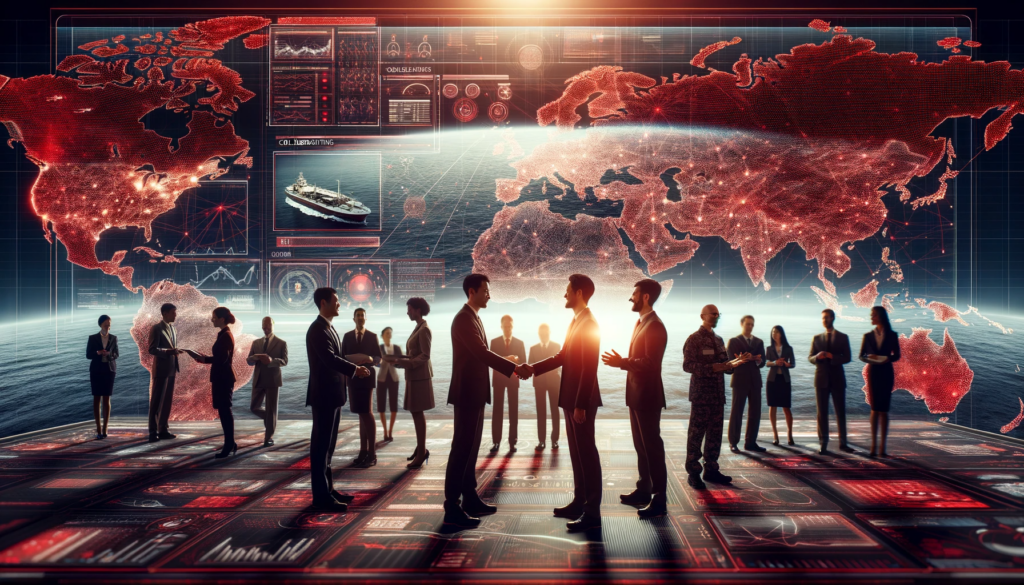 Facilitate connections and collaborations with relevant industry stakeholders, government agencies, academic institutions, and international partners.
Foster a culture of knowledge-sharing and innovation within the maritime cybersecurity community.
5. Accounta-bility and Governance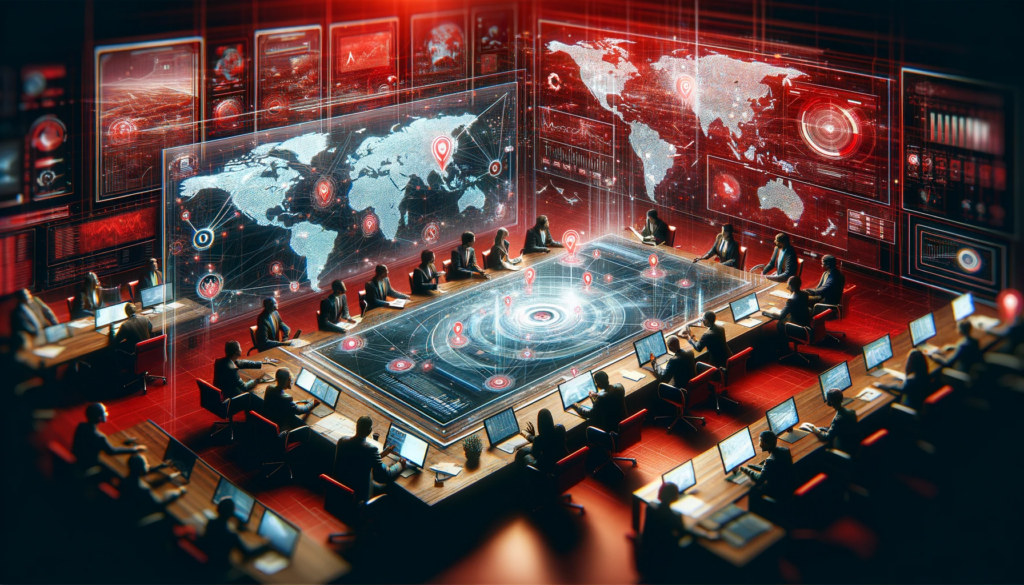 Ensure transparency, accountability, and adherence to ethical and professional standards within the centre's operations.
Periodically review and assess the centre's progress in achieving its objectives and make recommendations for improvement.
6. Advocacy and Promotion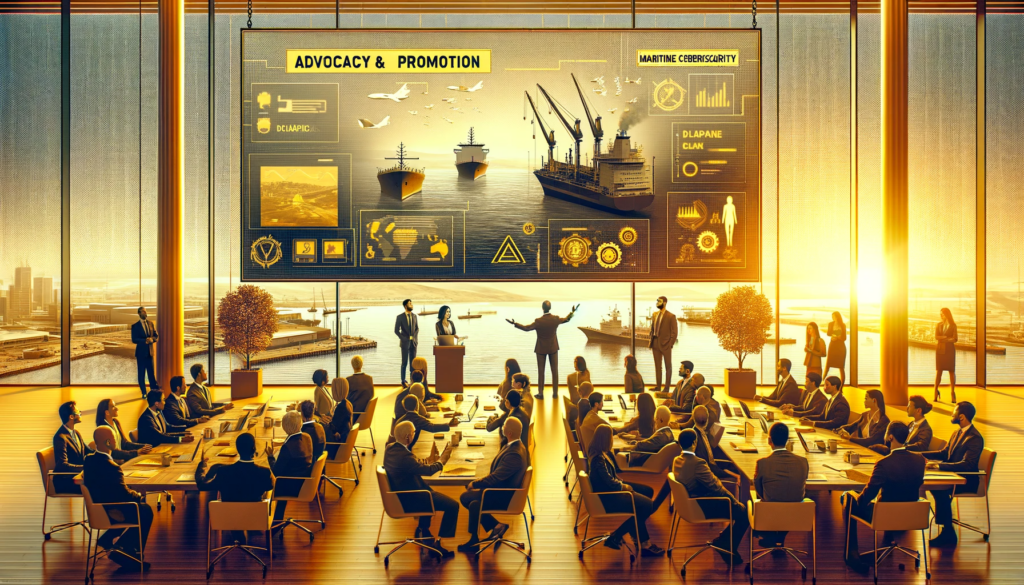 Act as ambassadors for the centre, advocating for its mission and services within the cybersecurity community and related sectors.
Support efforts to raise awareness of maritime cybersecurity issues and promote best practices.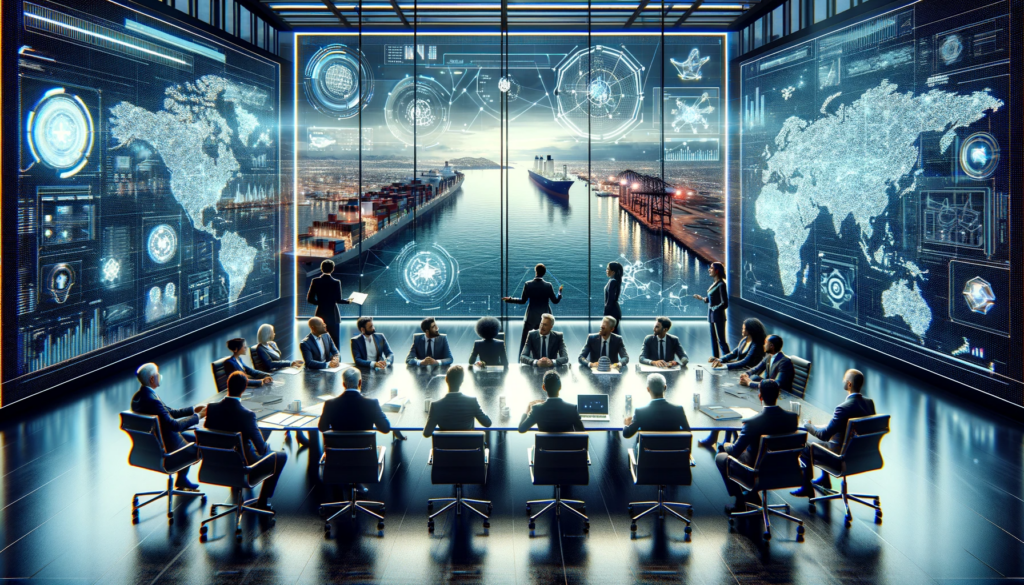 Contribute to thought leadership by sharing expertise through publications, presentations, and participation in relevant conferences and events.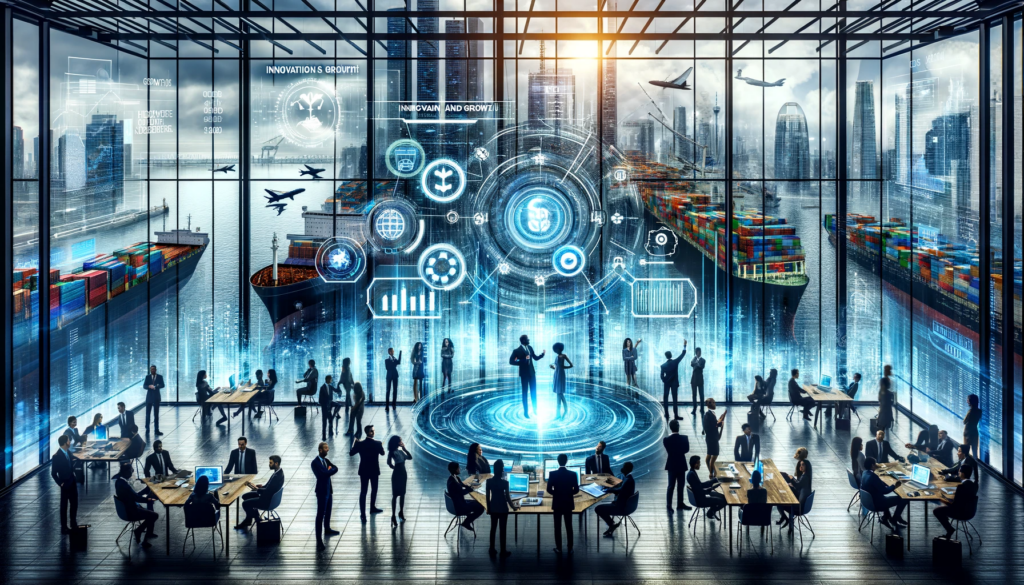 Encourage innovative approaches to cybersecurity research, technology development, and education, driving growth and excellence in the field.